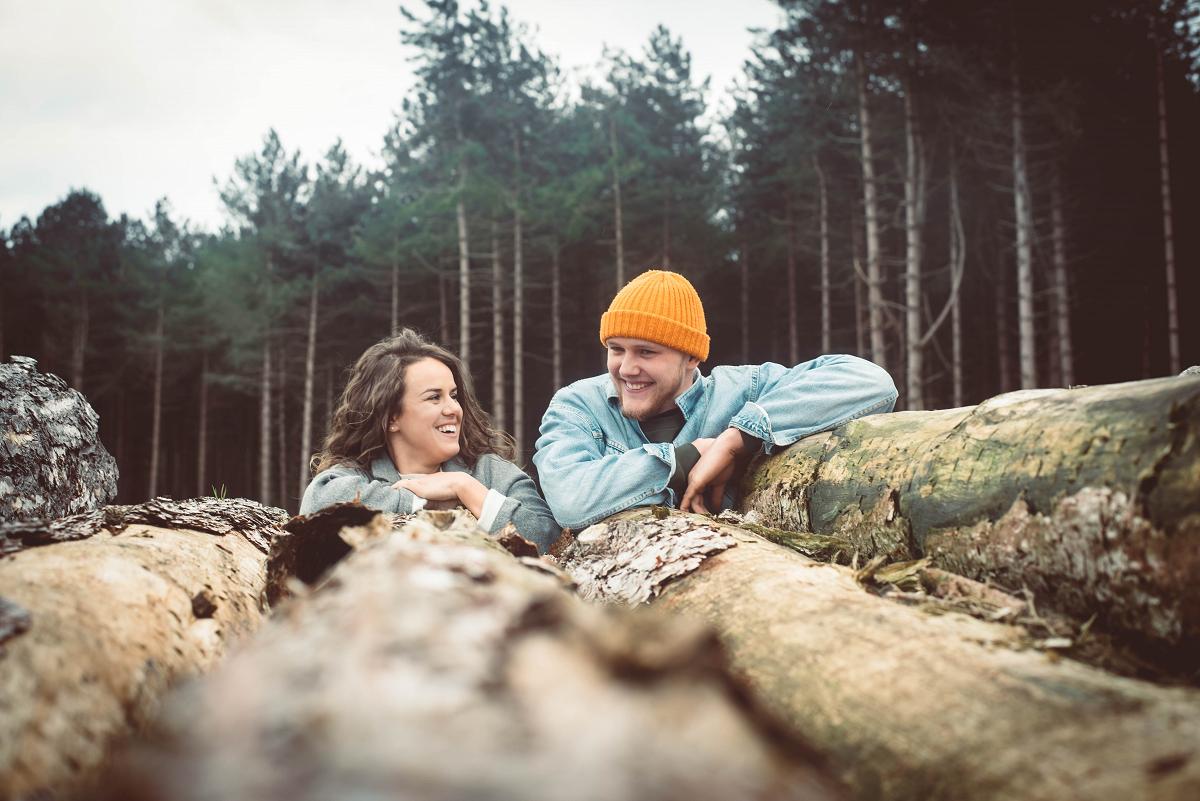 I have so much love for this pair. They are just the best of friends, crazy explorers, beautiful souls and constantly smiling. We headed out to Dunwich forest for their pre wedding shoot. Both of them hadn't been raving about the idea of being infront of the camera, but I told them we could capture them looking loved up, by them just simply being themselves.
We climbed tree's, had stick fights, jumped over logs, and explored the beach. They were even mad enough to jump in the sea. 
Some times you can look at a couple and think 'they were made to be together'. Yasmin & Brett ARE that couple. 
BRING ON THE WEDDING