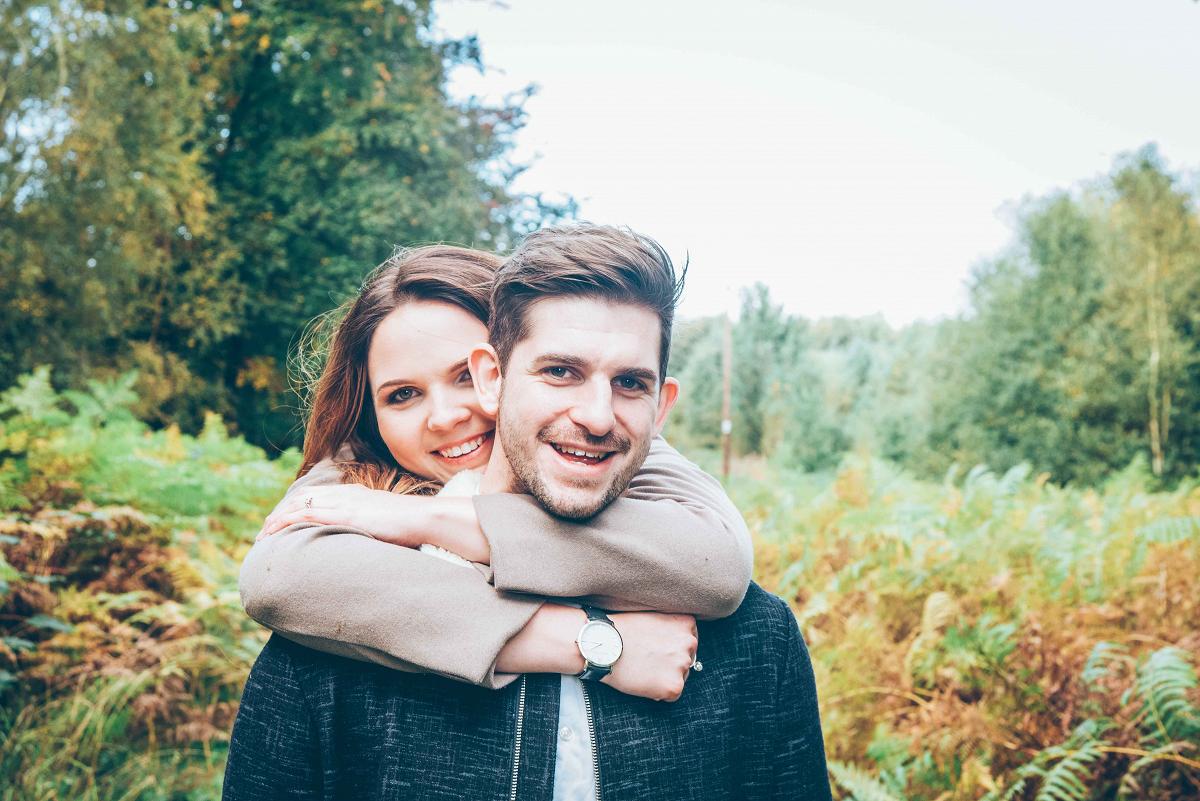 Lindsay & Jay didn't want a serious, romantic pre wedding shoot, but they wanted beautiful pictures that reflected how in love they are. They hadn't ever had their photographs taken before, and so we decided to keep things really casual. We went to the beautiful woodland nearby their house, the colours were beautiful, oranges, yellows and greens, which worked well since their wedding is an autumn wedding.
Lindsay and Jay soon walked ahead, chatting away, laughing, and forgot I was even there. It gave me the perfect chance to start snapping away. We trekked through fields, woodland, climbed logs, they did teddy bear rolls, piggy backs, funny jumps in the air. Everything they did, was hilarious to capture and gave me a full idea of exactly what they are like as a couple. 
Full of fun and happiness. 
Buzzing for the wedding!